Standard Cantilever Racking
Storing long lengths of material such as steel bars, steel tubes, timber and plastic extrusions can be a difficult task. Cantilever racking is the industry standard system for this type of product and provides safe, organised storage with direct access to each location.
The system can be installed in runs or standalone units depending on the required layout and available space.
Cantilever racking is designed and manufactured to match your individual needs, but the system can be easily extended or relocated should your requirement change in the future.
Racking components are supplied with a powder coated or galvanised finish depending on the intended use. For external installations, we would always advise a galvanised finish to prevent the system from corrosion.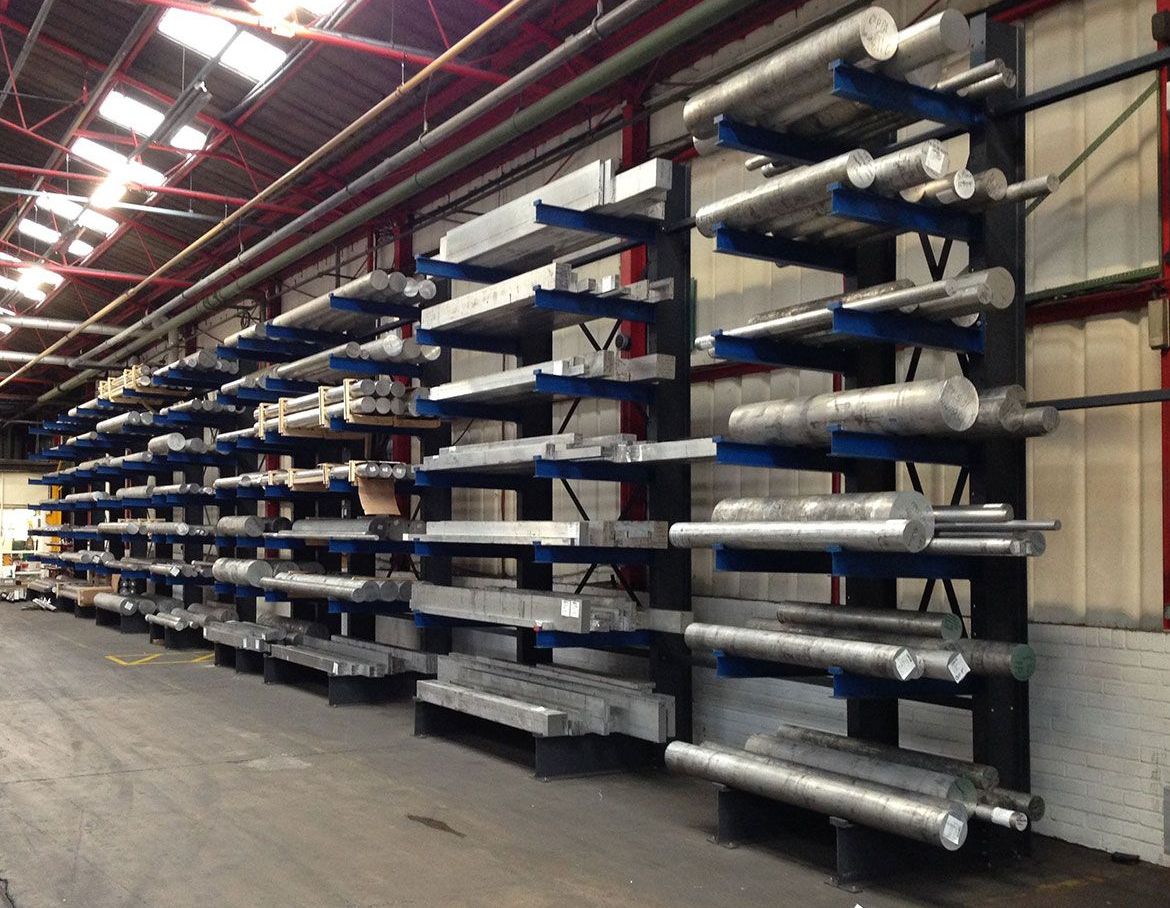 Benefits
Double or single sided configuration
Robust design for heavy duty loads
Adjustable storage levels
Direct access to each location