Industrial Shelving
Industrial steel shelving is a versatile storage system for medium to heavy sized loads and small parts handling.
Modular in construction and available in a variety of sizes, the boltless design makes it easy to assemble, adjust and relocate.
Industrial shelving has an extensive range of accessories so the system can be tailored to meet your individual needs.
Common accessories:
Shelf dividers
Clad frames
Plastic containers
Drawer units
For easy product picking and visual display purposes sloping shelves can be incorporated into the system.
Industrial shelving can be installed in a standard single tiered configuration or multi-tiered over numerous storeys to maximise storage capacity.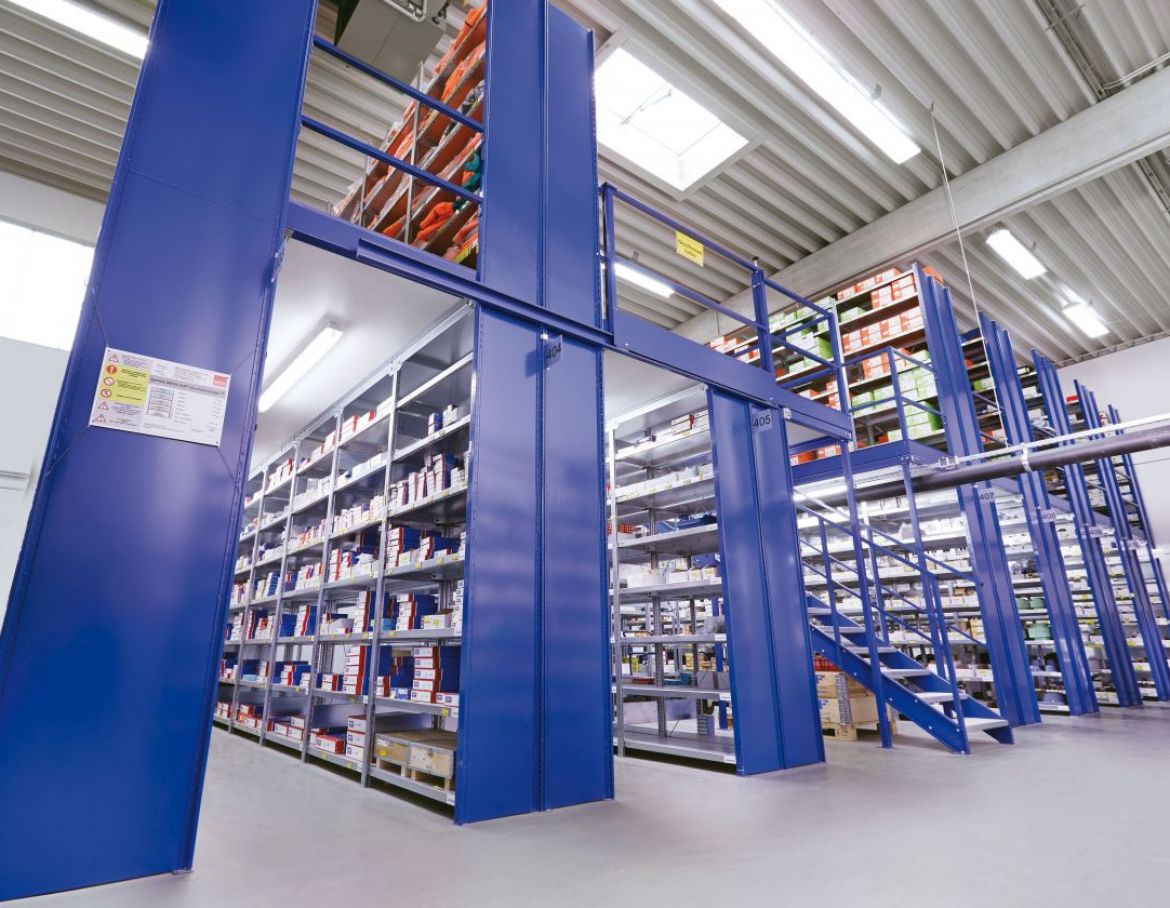 Benefits
Quick and easy assembly
Large range of accessories
Modular construction
Multi-tiered option