Shuttle Pallet Racking
Pallet shuttles travel along support rails similar to drive-in pallet racking, and the shuttle movements are controlled via a remote controller operated by the fork truck driver.
Pallets are loaded onto a shuttle at the front of the lane for transportation to the other end. The built-in sensor on the shuttle detects the position of the next pallet and places the new load accordingly before returning to the pick face. Shuttle racking is extremely efficient, while the shuttle carries out a command the driver can be collecting another pallet achieving continuous movement.
The shuttle is easily moved between lanes by a standard fork truck and removing the need for the fork truck to enter the lanes reduces the risk of accidental damage.
Shuttle pallet racking can be configured as a last-in first-out or first-in first-out system if access is provided at both ends of the lanes.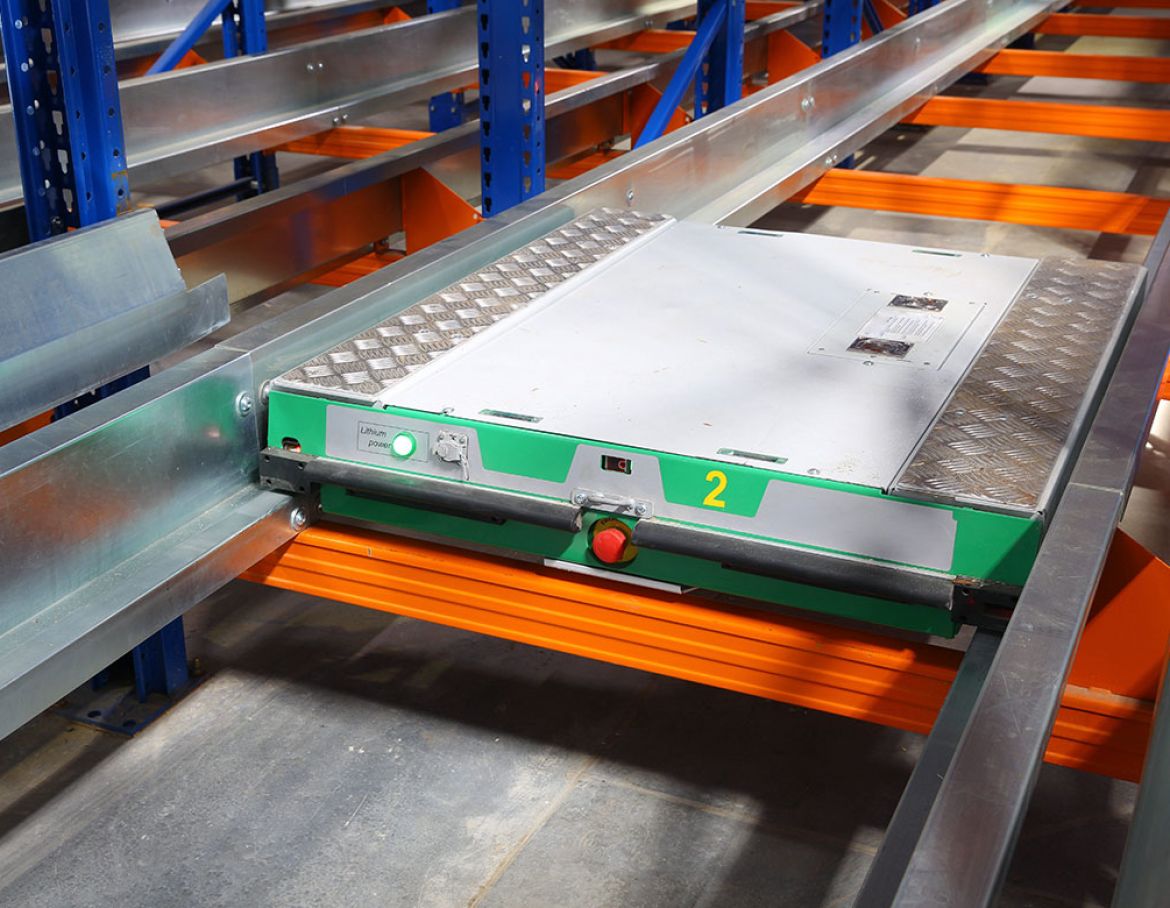 Benefits
High density storage
No need for specialist handling equipment
Continuous movement
Reduced risk of rack damage