Cantilever Racking With Canopies
Cantilever racking with canopies or full roofs are popular outdoor storage solutions for builders merchants, joinery companies, steel stockholders, window frame manufacturers, vehicle dismantlers and engineering companies.
If extra weather protection is required we also supply fully rack clad buildings. Cantilever racking forms the supporting structure of the building providing considerable cost savings against traditional construction methods followed by a separate rack fit out.
The system can be installed as standard cantilever racking with wide aisles or guided aisle cantilever racking with narrow aisles to maximise storage capacity.
Manufactured in the UK using hot rolled steel sections we produce cantilever columns up to 10m high with a 30 ton load capacity. Cantilever arms are available up to 2.5m long with a load capacity in excess of 2 tons. The arms create storage levels that are incrementally adjustable with a simple bolted connection along the length of the column. All components receive a painted finish or hot dipped galvanised finish for extra corrosion protection.
Ideally suited but not limited to the storage of timber products, steel bars and plates, plastic profiles, building materials and engineering products. Cantilever racking provides uninterrupted storage levels with individual access to each location.
Our designs are produced to meet your specific requirements using the latest structural analysis software and comply with all current codes and standards.
From receipt of order and approved layouts we can be on site within a 4 week period. All our installations are carried out by experienced site operatives overseen by our dedicated project management team.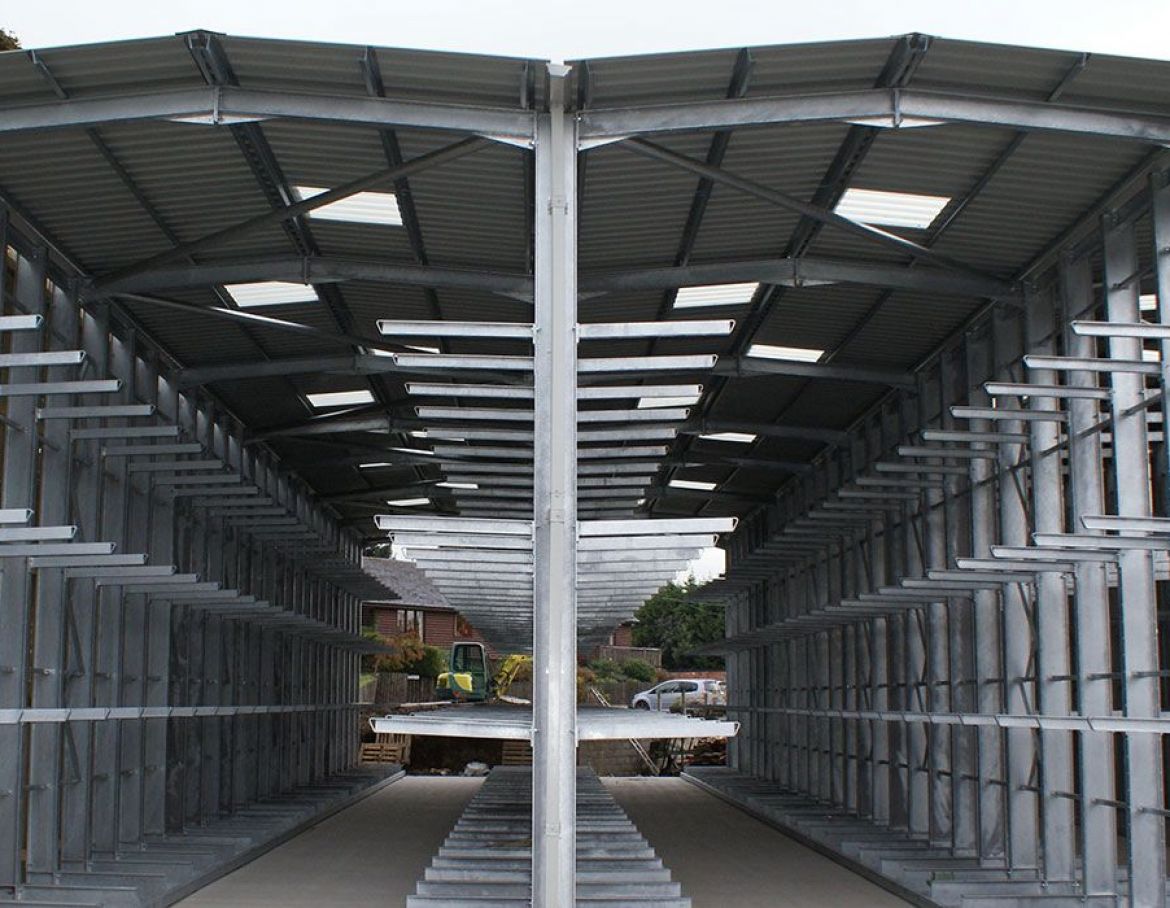 Benefits
Double or single sided configuration
Designed to suit specific requirements
Robust design for heavy duty loads
Adjustable storage levels
High volume storage system
Hot dipped galvanised or painted finish
Direct access to each location
Full roofs or canopies
Weather protection for stored goods
4 week lead time