Mobile Cantilever Racking
Of all the different cantilever racking configurations, mobile provides the optimum space utilisation.
Standard racks are constructed on mechanically operated mobile bases that run on rails set into the floor. The mobile bases allow you to eliminate intermediate aisles resulting in additional storage capacity.
This high density storage system is ideally suited to long bulky goods that are accessed infrequently.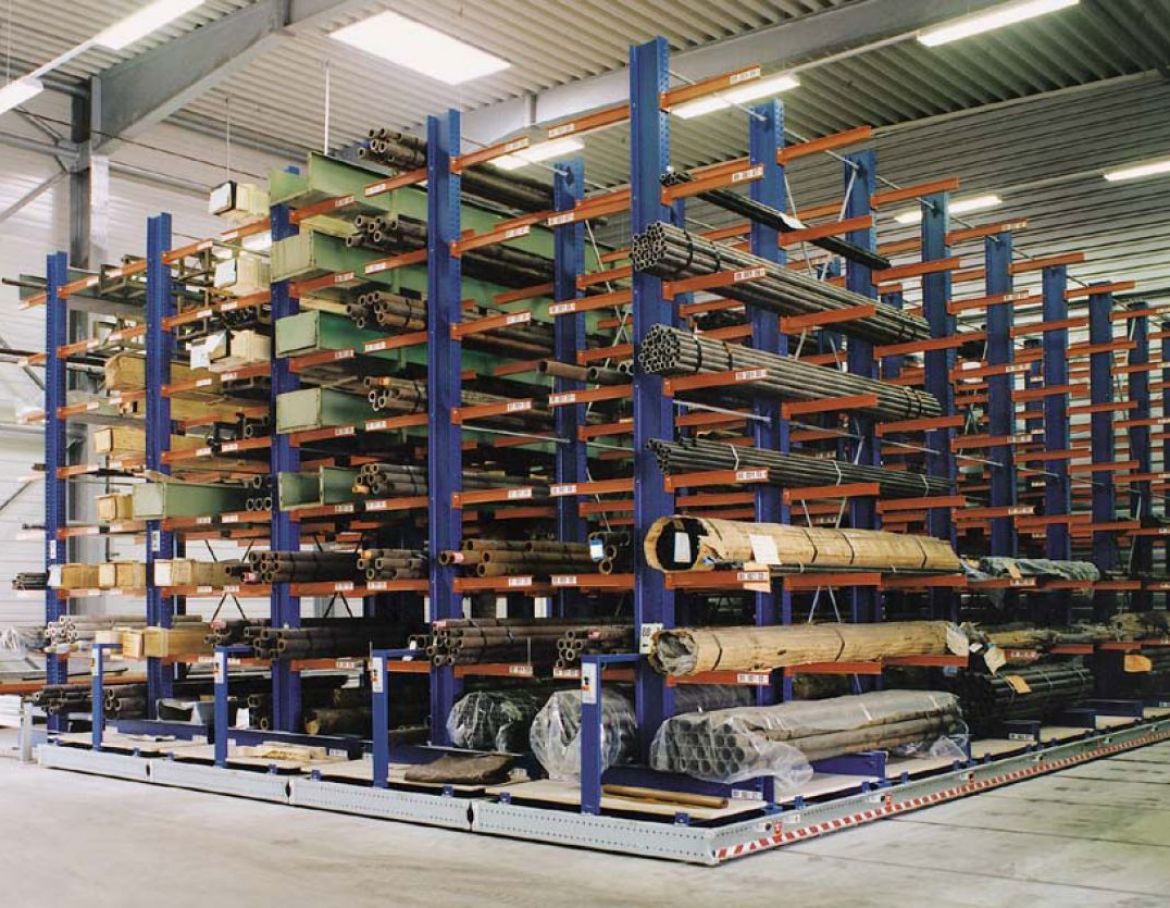 Benefits
Double or single sided configuration
Robust design for heavy duty loads
Adjustable storage levels
High density storage system