Mobile Cantilever Racking
Mobile cantilever racking is the ultimate high density storage solution for the storage of long loads such as steel bars and plates, engineering and construction materials, timbers products, window profiles and end of life vehicles.
Standard cantilever racking components are constructed on mechanically operated mobile bases that run on rails set into the floor. Mobile bases can be installed over 70m long and moved individually by rack, in groups or remotely by fork truck operators.
Extra storage capacity is achieved by eliminating intermediate fork truck aisles and often results in up to 100% additional capacity depending on the layout.
Mobile cantilever racking components are specifically produced to your individual requirement with a painted or galvanised finish. All our systems are designed using the latest structural analysis software and comply with current codes and practices for manufacturing and design.
This high density system provides organised and secure storage with access to each location for steel stockholders, timber merchants, vehicle dismantlers, engineering companies and window manufacturers.
Lead times are 8 weeks from order placement and design approval. Installations are carried out by experienced fitters managed by our dedicated contracts team.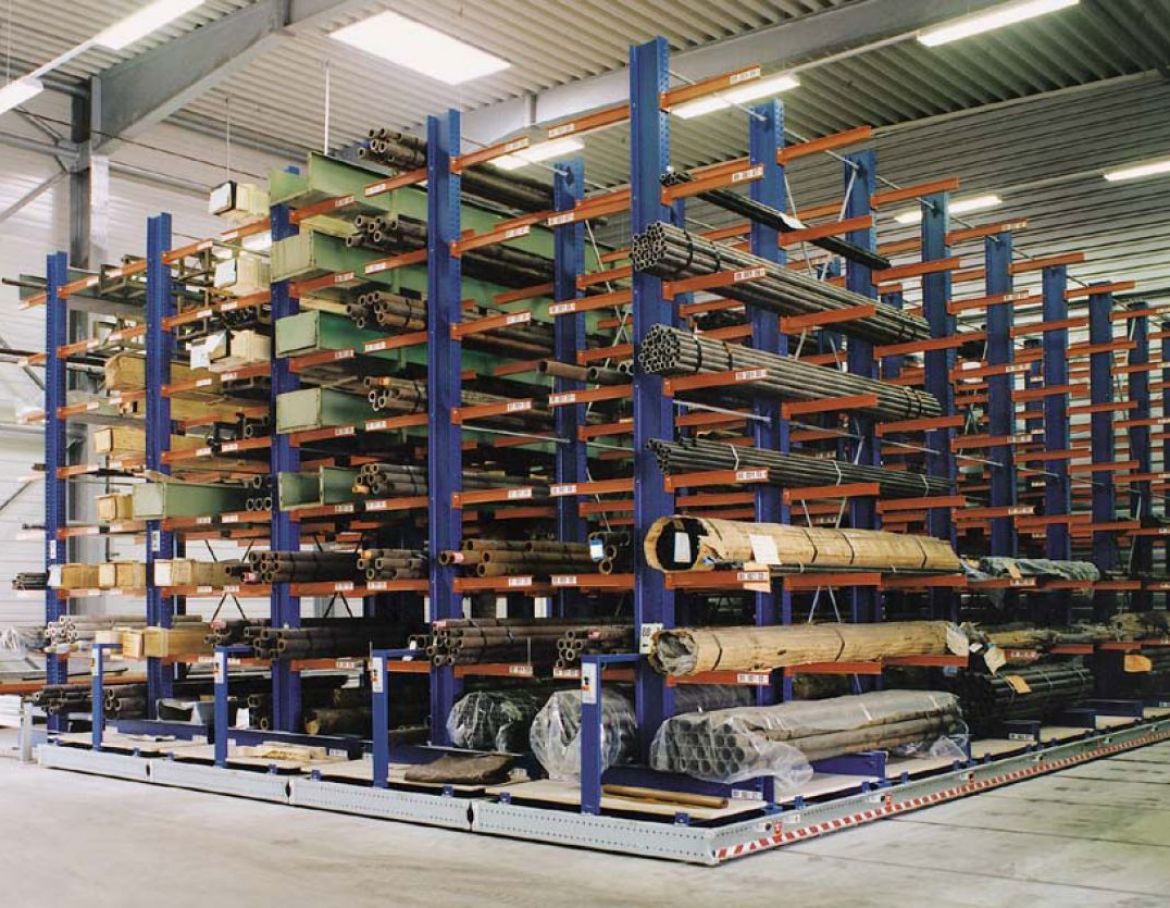 Benefits
Double or single sided configuration
Designed to suit individual requirements
Robust construction for heavy duty loads
Adjustable storage levels
Direct access to each location
Secure storage
Painted or hot dipped galvanied finish
High density storage system
8 week lead time