Security Cages
Mesh security cages provide excellent protection from theft for high value goods as well as safe storage of hazardous materials.
All our security cages are constructed from mesh panels that bolt together from the inside to maintain security. The modular construction makes it is simple to extend, modify or relocate the original installation should anything change in the future.
As well as the typical two, three and four sided configurations we also supply bespoke layouts complete with mesh roofs if required.
To complement the system we offer a comprehensive range of single, double and sliding doors that can be fitted with most types of locking mechanisms.
For durability we supply all components with a powder coated or galvanised finish making the cages the ideal solution for internal or external applications.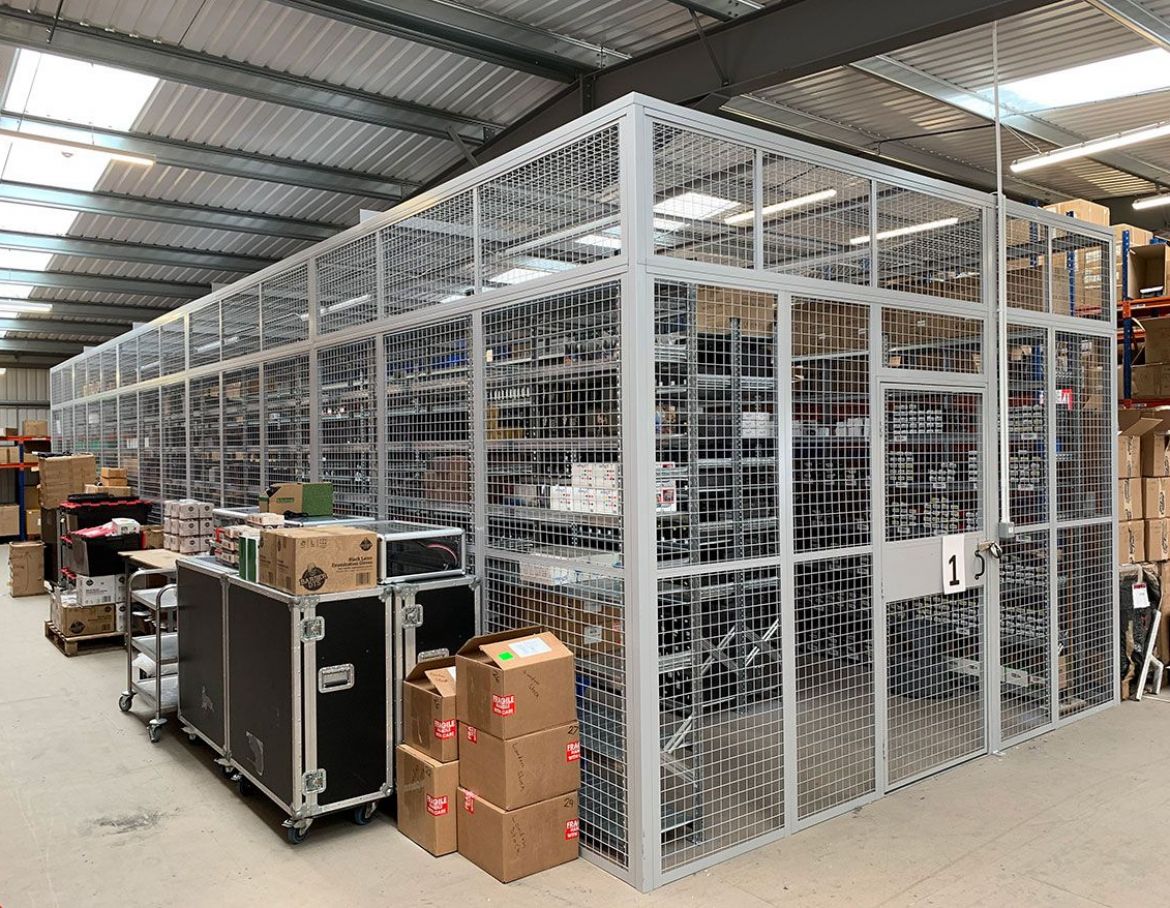 Benefits
Modular construction for quick installation
Multiple configurations available
Galvanised or powder coated finish
Comprehensive range of doors & locking mechanisms