Guided Aisle Cantilever Racking
To maximise long load product storage for steel stockholders, timber merchants, Joinery and furniture manufacturers, builders merchants and vehicle dismantlers, guided aisle cantilever racking provides the optimum solution.
The system is installed in runs with columns up to 10m high that are capable of carrying 30 tons. Arm levels are adjustable incrementally along the column length and manufactured up to 2.5m long with a load capacity in excess of 2 tons.
Extra capacity is achieved by operating in narrower fork truck aisles compared to standard cantilever racking, resulting in more space for additional runs. Fork trucks incorporating guide wheel attachments run along rails fixed to the floor to prevent collision with the racking structure.
This high volume cantilever racking system provides safe and organised storage with access to each location. Ideally suited but not limited to the storage of timber products, steel sheet and bars, construction materials, window and door profiles, and end of life vehicles.
We supply all components with a painted finish for indoor use and a hot dipped galvanised finish for outdoor use. For extra protection in outdoor applications we can also install guided aisle cantilever racking with canopies and rainwater goods.
We have over 20 years of experience providing guided aisle cantilever racking systems to industry leading businesses. Our systems are produced in the UK and comply with all the current design codes and manufacturing quality standards.
All installations are controlled by our dedicated project management team in conjunction with experienced site fitters, from design approval we can be on site within 4 weeks.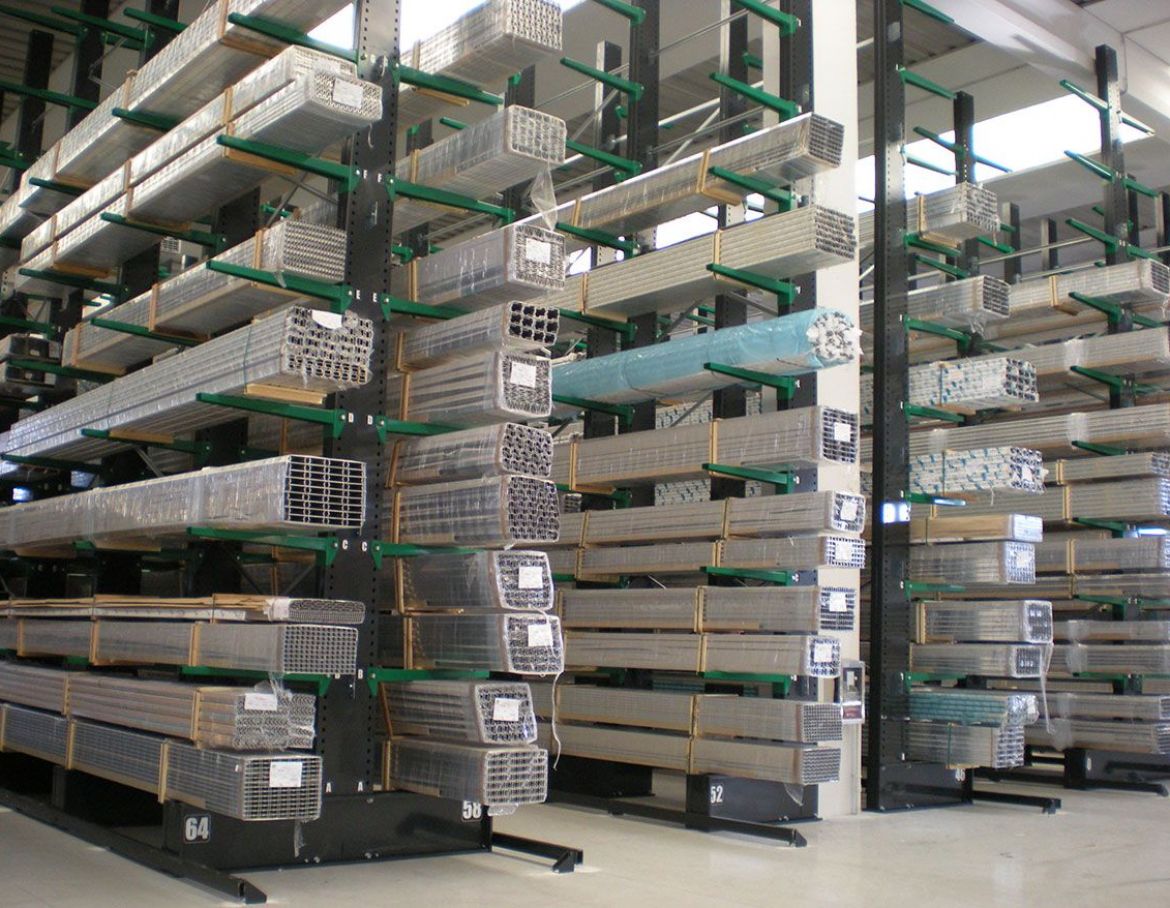 Benefits
Double or single sided option
Design to suit individual requirements
Robust design for heavy duty loads
Adjustable storage levels
Painted or hot dipped galvanised finish
Direct access to each location
High volume storage system
4 week lead time