Guided Aisle Cantilever Racking
For extra storage capacity, cantilever racking can be built in a guided aisle configuration, the guided aisles are smaller than standard aisles allowing additional runs of racking to be installed in your warehouse.
As well as increasing storage capacity this system reduces potential damage to the racking because the specialist fork trucks are guided by rails fixed to the floor.
Guided aisle cantilever racking can have columns installed up to 10m high, so you will also benefit from vertical space utilisation as well as maximising the available space on the ground.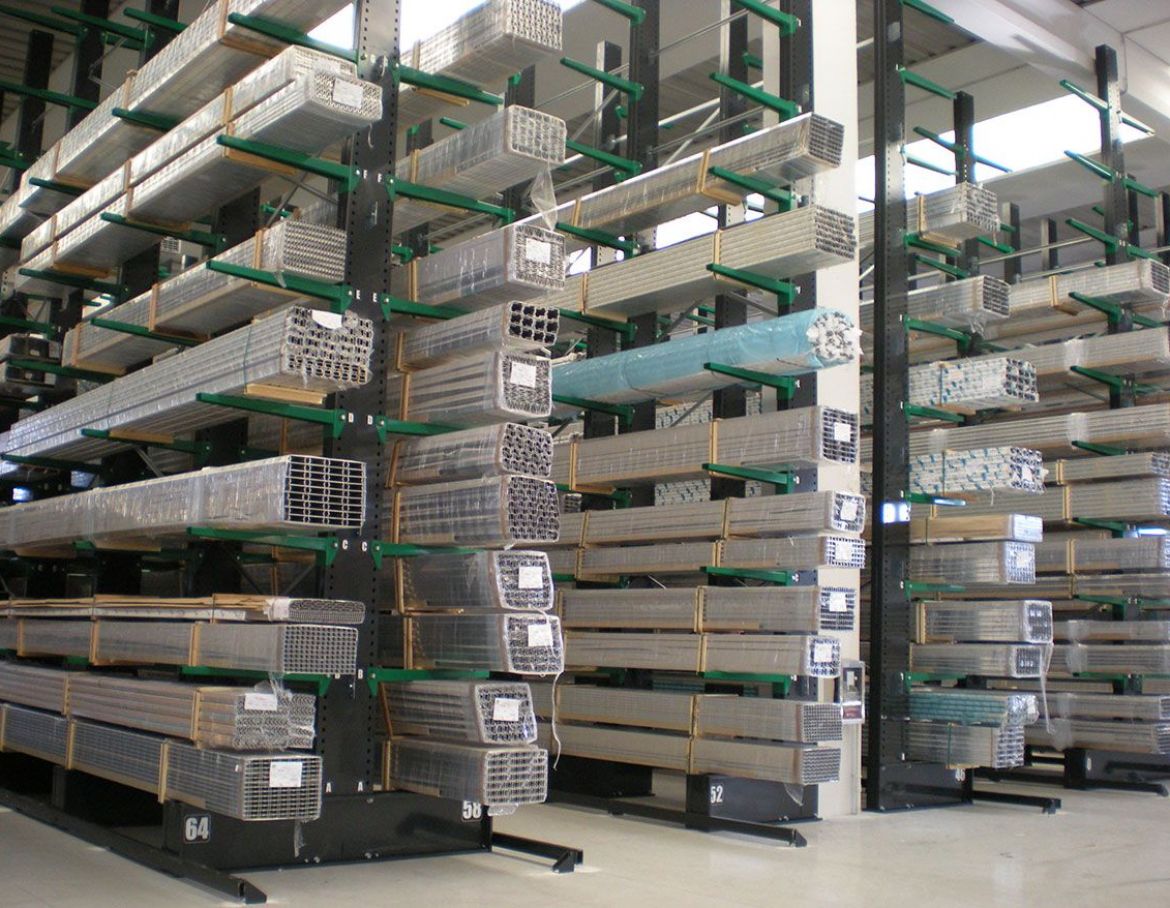 Benefits
Double or single sided configuration
Robust design for heavy duty loads
Adjustable storage levels
Galvanised finish for external use
Direct access to each location
Higher density storage compared to standard cantilever racking