Double Deep Pallet Racking
Double deep pallet racking is constructed using the same principles as wide aisle pallet racking but storing two pallets deep. Although pallet selectivity is reduced this is outweighed by the extra storage capacity achieved.
Pallets are accessed from one aisle when operating a double deep pallet racking system, which effectively reduces the number of aisles required by half allowing additional runs of racking to be built.
Due to the increased depth for picking two pallets deep, specialist handling equipment will be required.
Double deep pallet racking is perfect for the storage of large quantities of the same product.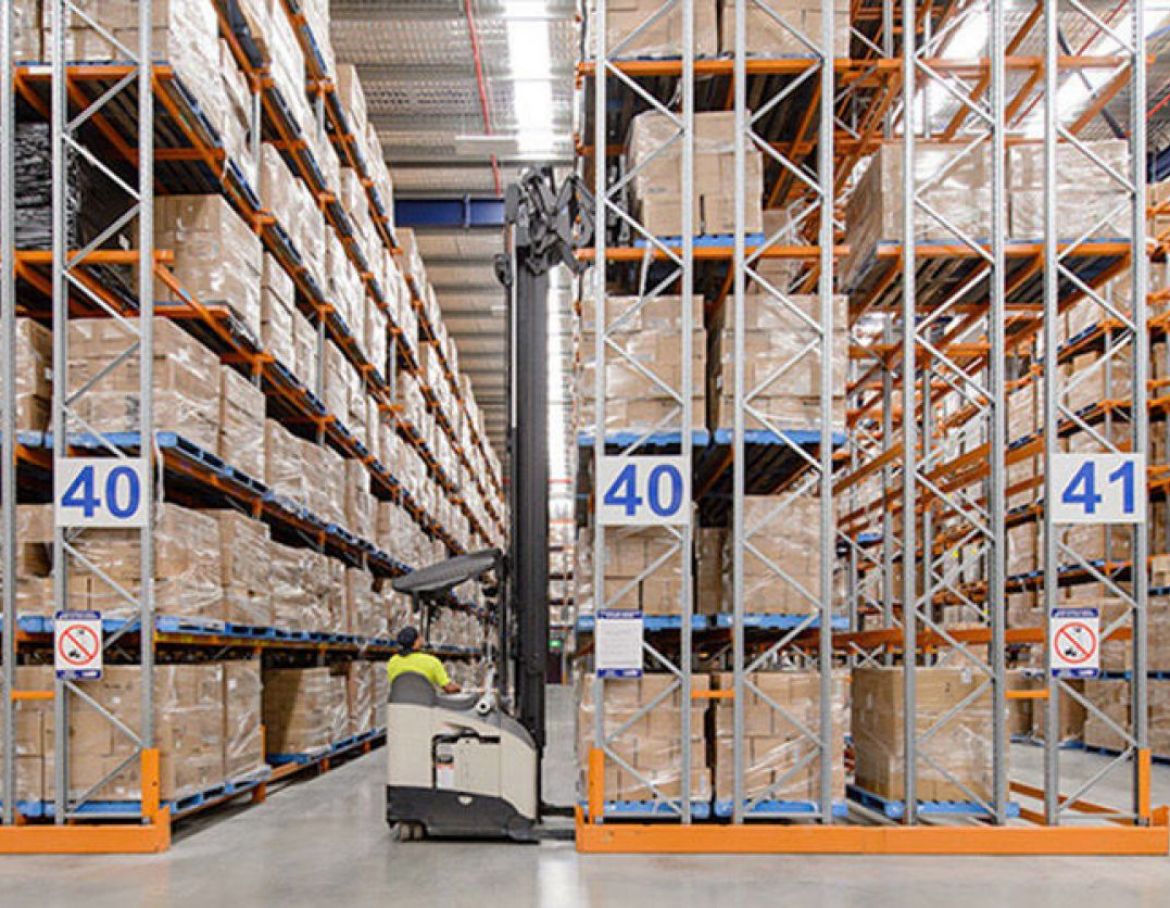 Benefits
Extra storage space by reducing aisles
Highly efficient storage system
Increased pallets stored by up to 50%
Great storage for multiple quantities of the same product