Glass Partitions
Glass partitions are a fantastic way to enhance your office environment by giving them a sleek modern feel. Available in straight lines, faceted or curved and with the option to integrate with a solid system.
Single glazed frameless glass partitions allow you to divide space for offices and meeting rooms while still allowing natural light to flood through.
Toughened safety glass is set into a slimline track and the clear seamless vertical joint system creates the perfect frameless finish. Frameless glass doors perfectly complement the minimalist glazing style, supplied full height or with an over panel and complete with contemporary stainless steel handles.
On site installation is fast and clean unlike other partitions systems which create dust and debris throughout the construction phase.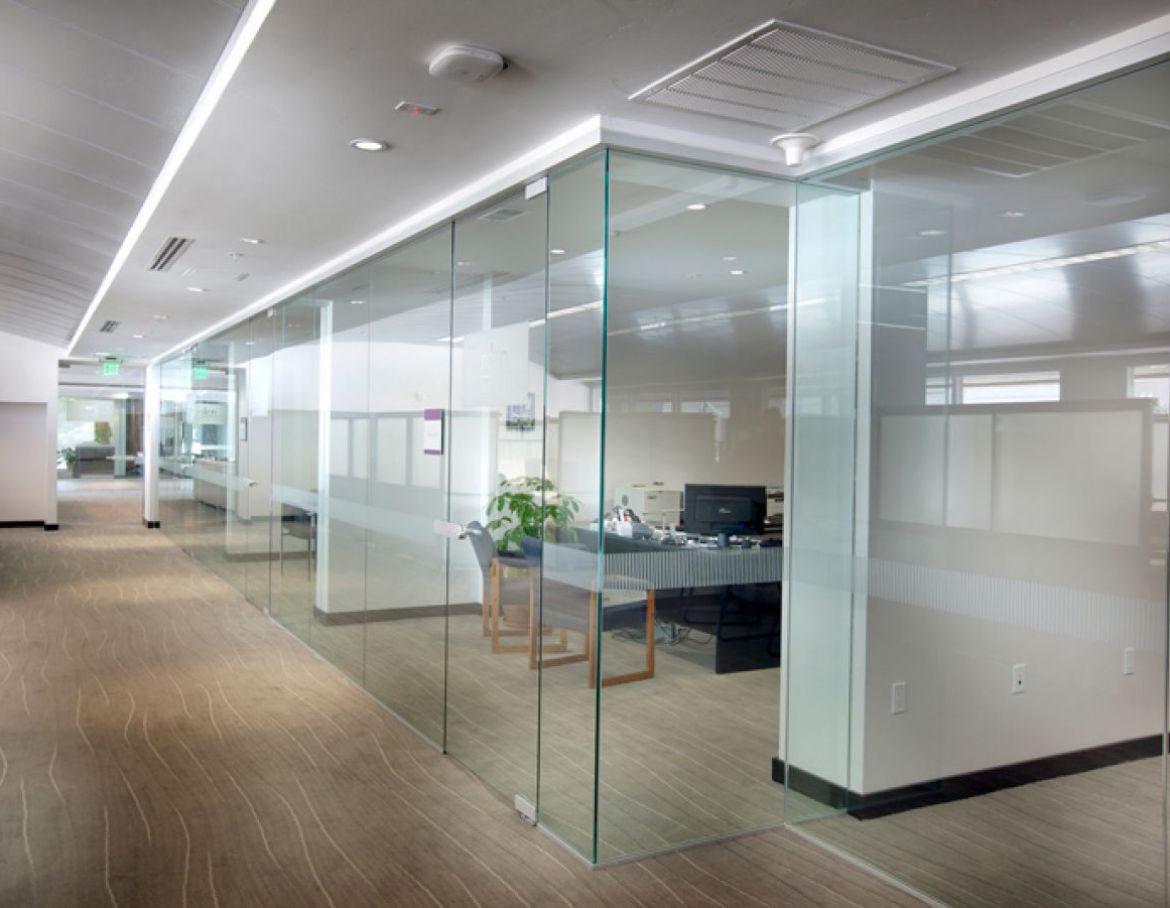 Glass Manifestations
To comply with health & safety regulations, large areas of glass must be identifiable to prevent accidental collision. Applying stunning visual designs or high-impact corporate messages will to create a unique feel to the area.
Our project team will ensure your installation is completed on time, in budget and hassle free.
If you are looking to create a unique modern workspace, contact us to book a free site survey.